< Piccolo canto per le acque
13.12.2013
Irish Party
---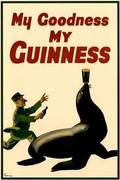 Menu:
- Fish and Chips
- Bloody Mary Soup
- Irish Angus steak
- Colcannon
- Beef and Guinness Stew
- Irish Coffee
...and of corse GUINNESS BEER!!!
Special guest: Mr. Dermott o'Connor
Un po' di storia del leader: Mr. Dermott o'Connor, irlandese purosangue, nel 1973 fonda a Dublino gli SPUD, prima band Folk Rock Irlandese. La POLYDOR li mette sotto contratto ed oltre a registrare fanno alcune tournè in Regno Unito ed in Scandinavia. Dermott nel '78 si trasferisce a Londra da dove partono i nuovi progetti "THE PERMANENT CURE" e la "WES MC.GHEE BAND". Con quest'ultima band lavora intensamente producendo 5 album e facendo tournè in tutta Europa. Divengono una vera Cult Tex-mex band e sbarcano negli USA dove lavorano in tournè e registrano un doppio album dal vivo ad Austin in Texas. Nel '93 Dermott si trasferisce in Germania e coi vecchi compagni della "The permanent Cure" lavora in svariate tournè e pubblica 4 CD. Nel 2000 forma la band "THE MURPHY'S LAWYERS" con un violinista inglese ed un bassista tedesco e collabora con loro fino al 2008 quando si trasferisce in Italia. Ora ha avviato il nuovo progetto che coinvolge il polistrumentista Paolo Manfrin al basso cornamusa e flauti, Denis Feletto al pianoforte e Danilo Gramaccia alla batteria.
DERMOT O'CONNOR Founder member in Dublin 1973 of highly regarded folk-rock band "SPUD".
Signed to Polydor and sang "The Wind in The Willows" which became No.1 hit record for SPUD in '74/5. Many TV and Radio appearances . . . tours in Ireland, Scandanavia and UK opening for Richard and Linda Thompson tour in late 1975. In 1976 left SPUD and with fiddler George Kaye formed "THE PERMANENT CURE" along with Leo Gillespie and Patrick Gibbs – toured extensively in Ireland and made many TV appearances. In 1977 formed the famous Jug Band "HOBO JUNCTION" with fiddlers Imor Byrne, John Caulfield and Brendan Hearty. The band received great acclaim but internal problems lead to a break-up in 1988. Late 1978 left Dublin and moved to London and soon after formed his own band "SHENANIGAN". As well as his own band Dermot joined the recording and touring "WES McGHEE BAND" recording 5 albums with Wes and to this day is still a member of this cult status Tex-Mex band. In the '80's the band toured Europe and did extensive work in Texas USA going on to record a live double album "Thanks For The Chicken" in Austin. They hope to record a new CD sometime in 2014
In 1993 moved to Germany and along with George Kaye re-formed "THE PERMANENT CURE" with new members Tommy Gallagher from Scotland on bass and German, Squeezebox Teddy on accordion. The band toured for 10 years in Germany and released 4 CD's. In 2000 formed "MURPHY'S LAWYERS" English fiddler Pete Sage and German bassist Heiner Creutzfeldt and continued touring throughout Germany before moving to Italy in 2008. Along with celebrated bassist and multi-instrumentalist Paolo Manfrin, Dermot is now putting the final touches to a new band "MURPHY & THE MURPHYONES" with Danilo Gramaccia at drums and Denis Feletto at piano which debuts on 30th November in Vittorio Veneto (TV). Dermot O'Connor has done extensive studio sessions throughout his musical career both as a player and producer and his playing has contributed to many artistes' work.
---